This headset has me excited. After upgrading my rig to the Pimax 8k Plus I can confidently say VR sim racing has arrived. That's a bold statement I've waited several hardware generations to say by the way.
In fact, after testing almost every gen1 and gen2 headset, VR racing wasn't worth it until I stumbled across Pimax, specifically the Pimax 5k Plus I spoke about in Part 2.
Pimax 8k Plus
The 8k plus is, you guessed it, the successor to the 5k plus and honestly, it blew me away. Resolution is a whopping 4k per eye and a significant jump in resolution over the previous model. The headset is much more comfortable as well with a redesigned ratcheting headband system and built in speakers.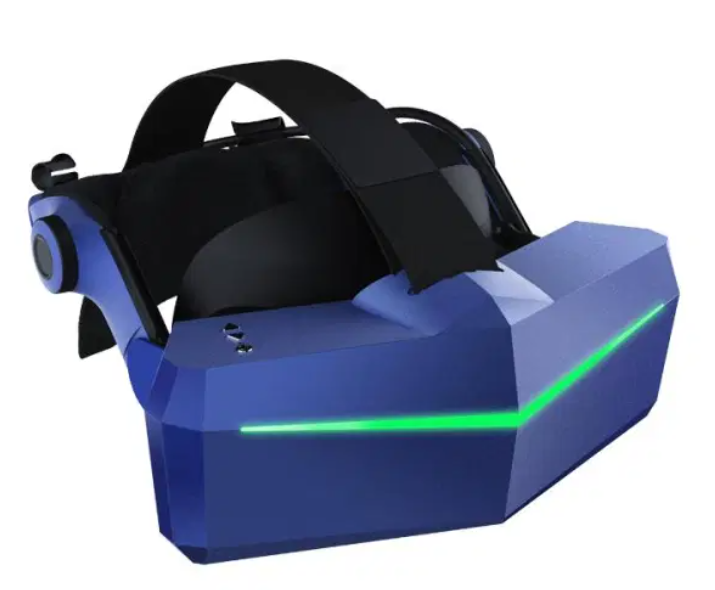 8k Plus vs 5K Plus
I would easily pick the 8k over the 5k for the large improvement in resolution and built in speakers but the 5k plus does out perform the new unit when it comes to refresh rates. The 8k Plus supports 110hz experimental and 90hz native where the 5k plus will scream along at 120hz. However, I now run iRacing locked at 90fps on maximum detail and have zero plans to hook the 5k Plus up again.
Display wise, the higher the resolution the better things in the distance appear. This has been a core issue with VR. Where the 5k left me wanting a little more, the 8k has me asking, 'do I really need to look a thousand yards ahead in the sim?' Meaning I'm starting to split hairs looking further in the distance for visual artifacts. Kind of a nice problem to have considering how VR headsets struggled with this in gen1.
The Bad
In the past, my only gripe with Pimax was with the company itself and the lack of communication. The initial experience with the 5k Plus was one of the reasons I didn't upgrade to the 8k Plus until now. It does appear Pimax has worked to expand their supply chain over the last year and now lists the 8k Plus on Amazon as well as several other retailers. This time around I was able to order the headset and have it immediately shipped from the US to my door in a matter of days. Making it a much more pleasant experience.
Summary
PimaxVR's competitors are falling behind. For sim racing the 5k Plus was an easy choice over the competition for Field of View alone. Furthermore, the large resolution improvement the 8k models support leaves everything else behind. Seriously, HTC, Vive and Oculus have fallen off my radar.
But it's not just the resolution and display that excites me about the 8k Plus. In fact, I could probably stay satisfied with where things are indefinitely. Easily the first time I've felt that with VR. And if things are this good 2 generations in, what specs will Pimax cram into their next headset?