I see a concerning thread on social media as we approach the full-blown race season. Namely, more and more club racers are talking about race budgets falling apart due to insane gas prices and unchecked inflation. Which got me thinking, what can a racer do to mitigate these extra costs?
Before I dive in, I want to get the politics out of the way, so this doesn't devolve into a rant. I won't be discussing the dynamics that cause the price of fuel and goods to double while certain corporations tied to said services post record profits. Or why policymakers around the globe proclaim 'NOT IT!' like petulant children. These bozos are proposing solutions we don't need and the ones we do need aren't on their radar. I'm leaving this here and moving on. 
So what are some practical solutions to extend the race budget in 2022?
I'm Parking the Motorhome
You aren't going to get good gas mileage towing with a motorhome… period. While it's nice to have a comfortable place to stay at the track, what's not nice is the $400 plus fill up to go 500 miles. (this has gone up significantly since I first wrote this)
I'd be willing to bet that if you have a motorhome, you also have a truck to tow with, and that truck gets 2 to 3 times the gas mileage of the palace on wheels. So why not save a ton on fuel costs and leave the motorhome at home. This leads to the next problem.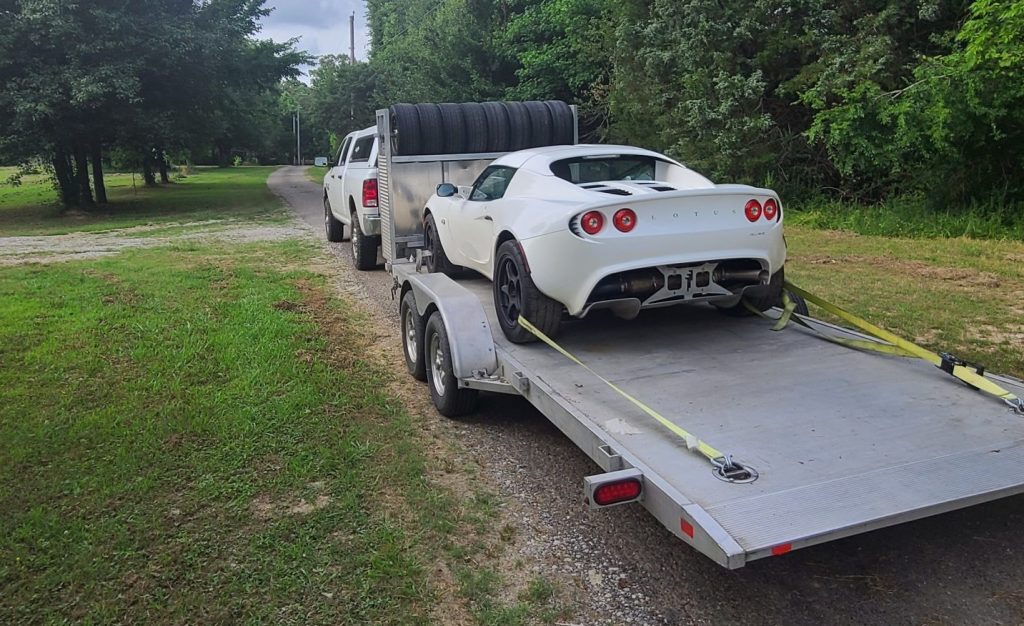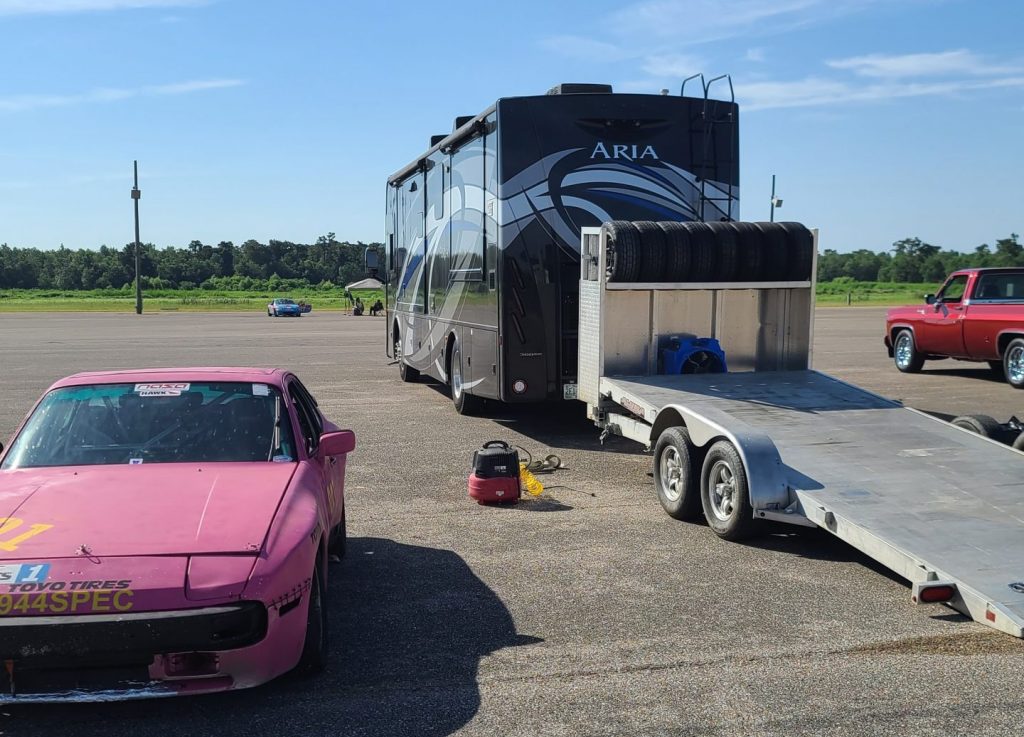 I'm Mixing Up Accommodations
All the motorhome owners are now asking, 'OK smart guy, where am I supposed to stay when I get to the track?' Well how comfortable do you have to be to continue racing?
I am starting the season at the extreme end and camping. Most racetracks have bathrooms with showers, and many of us hang around the track well into the evening anyway. I'm not sure why I didn't do this earlier.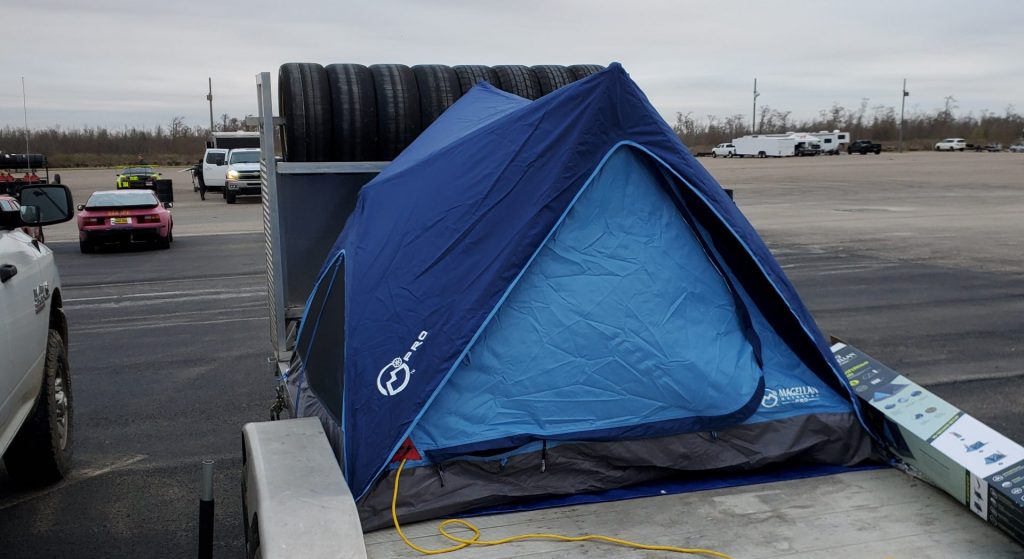 Take my recent trip to NOLA. Taking the motorhome would have been a $600 fuel charge right off the start, and then power hookups at the track were $50 per day. By taking the pickup that consumed an estimated $200 in fuel, I had already saved $500 before even unloading the car.
Not bad, but I know more than a few of you think, 'I'm not going to camp.' How about a hotel then? With a decent hotel in the $150 range around most tracks, you can still put a few hundred back in your pocket by leaving the motorhome behind. Things look even better when you split a room or a suite with 2 to 4 people. I also recommend Airbnb as well. Surprising what you can find around racetracks that can accommodate parties larger than 2.
A couple of other lodging ideas. Can you bunk with your buddy that brought the RV? Do you have an enclosed trailer? Even better if it has AC. We've stayed on and off in trailers for years. An enclosed with ac and an air mattress works great and keeps you comfortably out of the elements.
And I want to take things further
Prices aren't getting any better, and I want to see as many of you at the track as possible. Several ideas are being thrown around in the Mid South region.
Take a multi-car trailer if you have access to one and split the fuel cost between multiple drivers. This saves a lot over single towing.
Pack your food and cook out at the track. Food and, most likely, drinks can significantly reduce the budget, especially when the track is near a more touristy area.
I will add more as I come across it. For instance, I am running my take-off tires an extra weekend this season. I win enough contingencies to have a steady supply of fresh tires with minimal out-of-pocket expense. However, this year, I am only running new tires when they are 100 percent comped.
I guess what I'm saying is the current situation may see us losing more than a few drivers this season, and for those of us determined to stay, it may be time to get comfortable being a little uncomfortable if that's what it takes to keep racing.